Not Yet Lost is a band originating from the heart of Maine. With various musical influences such as Tool,  Alice in Chains, Faith No More, and Chevelle. Currently unsigned, Not Yet Lost has a 9 song, full-length album coming in the fall of 2019 and a 6 song self-titled EP that was released in May of 2016. Additionally, Not Yet Lost has released previous material including an 11 song full-length album entitled 'Cryptozoic' and a 4 song EP called 'The Bleeding Skies' both under their previous band name 'The Secret of Esrever.' Currently, the band is working at putting the final few touches to their fourth album, 'Social Butterfly / Social Parasite.'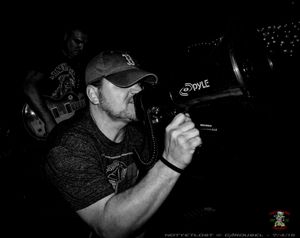 Kyle
From:
Bangor, Maine
 
Influences:
Five Finger Death Punch, Metallica, Pearl Jam, Tool, Godsmack, and Nickelback (just kidding!!!) 
Preferred Equipment:
 Beta 58 Shure Microphone, Epiphone Guitars 
Hobbies: 
Taxidermy, Bull Semen Collecting, Parachute Testing, and he's an avid Collector of My Little Ponies 
---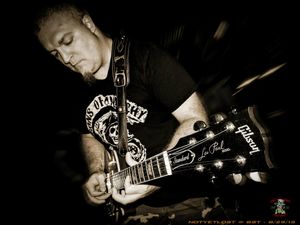 Chris

From: Bangor, Maine

Influences: Metallica, Faith No More, Anthrax, Tool, Megadeth

Preferred Equipment: Gibson Les Pauls, Peavey 6105+ Amp (self modded), TC Electronics, Earthquaker Devices, and Boss effects.

Background: As most know, there isn't much that can keep a musician away from music. You wouldn't know it and Chris isn't the type of person to speak much about it, but he's a disabled veteran. After serving 14 years on active duty he suffered through 11 surgeries before being medically retired. With permanent nerve damage, which effectively removed sensation throughout half of each hand, he had quit playing guitar altogether for nearly 2 years. However, one day a rather wise physical therapist thought it could help to start playing again. While the nerve damage remains, he's happy to have restored a piece of his life that was missing. Louis Armstrong was correct, "musicians don't retire; they stop when there's no more music in them."
 
---